TESTIMONIALS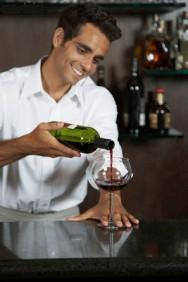 Here @ San Diego's Finest™, We promise and guarantee outstanding, five-star bartending service to all of our clients and YES FOLKS, we deliver!!

We have made every party we've bartended all throughout SoCal…a huge success!!

But please, don't take our word for it! Just check out below what our previous clients had to say about Us…
Submit you own Testimonial to us! or, use this button below to review us on Yelp!

---
(Pause background music here!)
---
06/11/11 John's 40th Surprise B-day PartySvcs rendered: Bartending service, bar extras, plastic drinkware.
Maribel L. – San Diego, CAmari@401kfeDOTcom
---
04/18 & 29/11 Steve's Semi Annual conference for CA's Retired County Employee Association
Stephen P. – Shelter Island, CA
sfpettee@pgagenciesDOTcom
---
02/19/11 Tamelas' 50th B-day party

Amazingly professional and prompt. Not only did Noah the bartender show up in plenty of time to set up the bar station that we rented from the company, Noah helped keep things moving.  Also, not only did he stick to doing the job at hand of bartending, but a few times even answered the door and welcomed my guests!….that's a true professional!.  

When the party was over, he cleaned up so well that, there was nothing left in the "bar area" for me to clean up…Now that's what I call amazing service!Tamela N. – Carlsbad, CA
expedition2@roadrunnerDOTcom
---
12/31/10 The Stephens' NYE PartyHi, thank you "San Diego's Finest" for sending us your bartender Noah to bartend our 2010 NYE party! Awesome Job!
Happy new year!
Sharon S. – Rancho Bernardo, CAssproductions44@yahooDOTcom
---
12/18/10 Courtney & Noah 1920's themed Holiday Party
Hi! Thank you so much San Diego's Finest™., Noah & Courtney here…We just had the most amazing time with all of our friend & family., Noah & Chris Just treated us on another level, they took care of our friends & family., it was wonderful. We had a 1920's themed holiday party, everybody was in costume and, Noah from San Diego's Finest bartending & Chris came and, hosted our party as it was their own! We had wonderful drinks, great service. The party went late at night, Noah & Chris were here early, they stayed late, took care of us, no clean-up, I mean., super easy! We had a fabulous time, all of our friends we taken care of and, we couldn't be happier! We meet Noah at a party, we hired him and we will of-course recommend him to anyone. Consistent success just, amazing, professionalism to it's finest and, thank you so much for making our holiday party (easy! very easy!! – We got to party not, throw the party!) something that we will always remember, thank you very much Noah & Chris, you guys are fantastic., San Diego's Finest! Happy Holidays!!Courtney O. – Encinitas, CAcourtney.ostanik@gmailDOTcom
---
11/20/10 David's & Tiffany's Wedding Reception
How's it going, my name is David/Tiffany, Noah just did our wedding and it was absolutely a phenomenal time! I would highly recommend him doing anyones' wedding, it was phenomenal, very good time, he was here on time & stayed late. Thank you Noah.David Lindemann – San Diego, CAdavid.e.lindemann@gmailDOTcom
---
11/20/10 Susan's 50th B-day PartyThe party was fun! we even had a couple of party crashers! Everyone had a great time and your bartender John did a real nice job! It was was a great night for my wife, my guests and I, your services were excellent. Thank you, I'll be calling you guys back soon!Michael McVaney – San Diego, CAmsmcv73@attDOTnet
---
11/06/10 Co-ed Wedding ShowerThank you very much San Diego's Finest for the professional but yet entertaining bartending services. A very special "Thank you" to Noah. The future bride & groom had a great time along with thier guests and I look forward to working with you in the future. Keep up the good work !

Richard L. – Perris, CA
perris64@hotmailDOTcom
---
10/31/10 The Baker's Halloween Bash

Thanks again guys!  David the bartender did an AWESOME job and all my guests thought he wasgreat!  The table bar you got for us was really nice too! I look forward to using you guys again!
Jessica B. – Carlsbad, CA
jessica.baker@otsuka-usDOTcom
---
09/16/10 Eugenios' 33th Birthday PartyOn behalf of my family & friends and myself, I want to thank you guys for the excellent job that your bartender Jim did bar-tending at our celebration last Thursday. It was a pleasure doing business with you guys and I am happy I made the right choice using your services. You bartender Jim was very professional, friendly and good to work with. I will definitely keep you guys in mind for our future events and will not hesitate in recommending you to my friends. Until our next "fiesta". Once again, Thank you!Sincerely,Eugenio A. – Mission Bay, CA
eandreu@yahooDOTcom
---
007/10/10 Raquel's Graduations Party
Thank you San Diego's Finest "for serving San Diego's Finest" and for sending Us the best bartender you have; Noah, he was so GREAT! and we wouldn't have done it without Noah and your services, thank you so much, you guys were awesome!
S. Rackker – Mission Valley, CAsrackker@gmailDOTcom
---
07/02/10 Grecias' Fiance 24th  Birthday PartyThank you San Diego's Finest for sending Us your bartender John, his attire was very professional & he did a wonderful  job. We will definitely call you guys back to bartend our wedding reception!Grecia Ibanez – Oceanside, CA
hemilove1@gmailDOTcom
---
05/15/10 Romy's College Graduation Party
Ohh my god! thank you San Diego's Finest™ for your help. WOW! Your bartender Noah was awesome! He has a great personality and his work was outstanding & very professional! I was  a little skeptical about hiring a bartender out of Craigslist but, i'm so happy i did! I have parties all the time so, i will definetly call you guys again and, i'm gonna let all of my friends know about you!
Romy Gallindo-Lakeside, CA
rgallindo@yahooDOTcom
---
10/10/09 Mike's Penthouse PartyIt was great to have Jim bartend at our party. We had about 50 people attending and it made our lives easier knowing that all the drink/bartender issues were addressed in a professional manner. Having Jmi bartend allowed us to interact with our guests and assure that everyone had a great time.

Jim met with us prior to the party to discuss liqueur, mixer and garnish requirements based on the number of expected guests. In addition, he worked with us to develop a drink menu which clearly described what we had available for our guests.Jim arrived about an hour before the scheduled start of the party and had all the necessary bartending equipment. He was set up and ready for duty prior to the arrival of our first guests. He dressed appropriately and was the utmost professional. Our guests commented that Jim made them feel welcome and adequately attended to.Hiring San Diego's Finest Bartending was one of the best decisions we made when planning our party.Michael Letourneau – Bankers Hill, San Diego, CA
mikelet@coxDOTnet
---
12/31/09 The Richman's 1st Annual NYE Party

Thank you! "San Diego's Finest" for your bartending services at our NYE party, your assistance with our drink planning, Your bartenders' timely arrival & quick set-up; Your bartenders' professional appearance & mannerism made for a great party!

Being able to forget about serving drinks so that we could focus on the party at hand was not only a relief, we actually got to enjoy one heck of a party!

Your bartenders' outgoing attitude made for a great conversation piece with our guests. The were very impressed with your bartending services.

We will definitely recommend your Company to all of our friends & connections.

As for us, rest assured we will definitely be needing your services for our next gathering!

Josh R. – Point Loma, CA
jjrichman@gmailDOTcom
---
10/24/09 The Van Pelt's Annual Holloween Party

Thank you 'San Diego's Finest'for providing the bartending services for our annual Halloween party we held in October 2009. The service provided was both professional and courteous as well as the BEST PRICE IN TOWN! We will definitely request again for 2010 and highly recommend to others.

Greg Van Pelt – Rancho Santa Fe, CA
gvanpelt77@hotmailDOTcom
---
07/25/09 Jodie's Wedding Reception
I Just wanted to say thank you so much for being so professional & doing an outstanding job. So may of our guests commented on how nice Amy, your bartender was & what a pleasure she was to work with. Things were so crazy night that I never really had a chance to talk to her but, our guests were all well taken care!
---
Thank you guys again & we would highly recommend you to anyone that's looking for A+ service! Hopefully our paths will cross again on another fun event!
Cheers!
Jodie Howard – Rancho San Diego, CA
jodiehwrd@gmailDOTcom
---
08/08/09 Roland's Birthday Pool Party 

I wanted to follow up on the B-day bartending service you provided on the 8th of August. Your bartenders' service was prompt, professional, and friendly. Thank you very much for the answering our call on a last minute notice.

Roland – Bankers Hill, CA
rf.business79@yahooDOTcom
Welcome Guest to our Site!!
"The highest compliment our existing & prospective clients can give Us is the referral of their friends, family and business partners" Use this button below.
---
San Diego's Finest™
Professional Bartending Services.
PO BOX 153153
San Diego, CA 92195
Telephone:
1 (619) 829-5073
Fax:
1 (619) 342-2675
E-mail:info@admin
---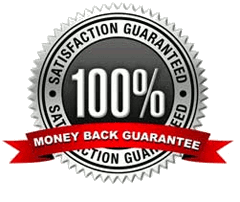 ---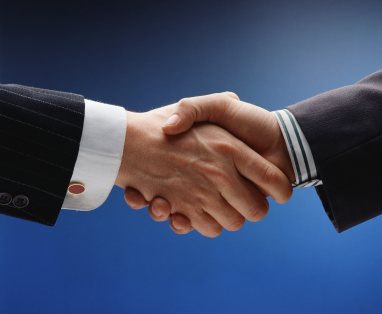 MISSION STATEMENT:
San Diego's Finest™ believes in building long-term client relationships based on honesty, integrity and fairness. Once again, The key to our success is our unwavering attention to every client's needs. With more than 10 years of industry experience, our team members think like owners. Their deep understanding of the business allows for enormous onsite flexiblity, ensuring that events go smoothly no matter what challenges arise.
---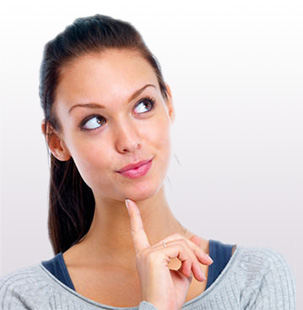 Need cocktail ideas for your upcoming celebration?
get them here!!
How about a DJ, caterer, party rentals, etc.?
Look for them here!!
Or…
Affordable 1-day Liquor Liability Insurance Policy?
get it here!!
---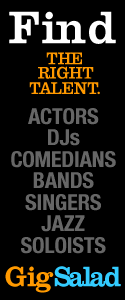 ---
DEAR PATRON:
To help ensure availability for our services, please make your reservation NO LATER THAN 36 hours prior to the date of the event.Last minute services are also available for an additional fee.
---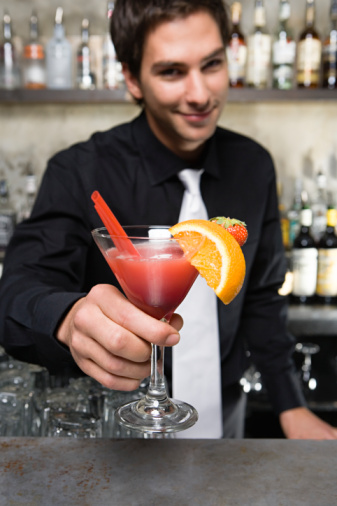 Cheers!!
from all of your friends in San Diego's Finest™!Hope to have the pleasure of working with you on your upcoming celebration and, together making it., A huge Sucess!!
---